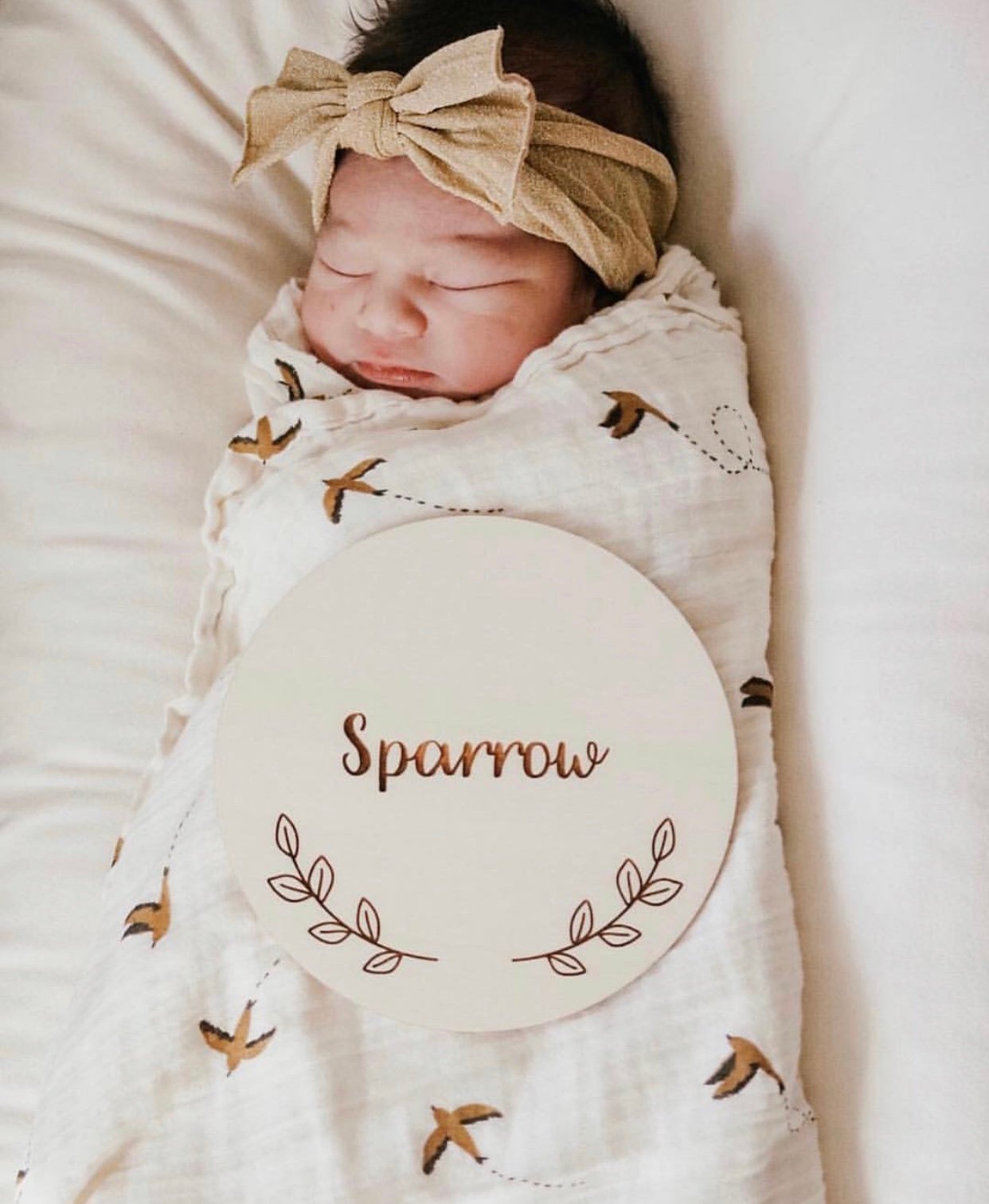 The OG plaque is the first plaque we created! The OG plaque is a custom plaque that can say anything your heart desires. The plaque is a beautiful and personal way to announce the arrival of your new babe, it also makes the perfect personalised finishing touch to a nursery or room and is also a special and personal baby shower or newborn gift.
Please leave the name / word / words / quote / number / logo / message exactly as you would like it to appear on your plaque in the note section as you check out. If you miss it don't stress just send us an email darlinghart@outlook.com
The OG plaque is available in in five sizes
11cm
15cm
19cm
23cm
30cm
The Sparrow plaque is 15cm, The Zoe Gloria Zagni plaque is 19cm, the Isla Penelope plaque is 15cm, the Audrey plaque is 19cm and the Chloe Ariana Elkaduwa plaque is 15cm.

As a raw and untreated wood there may be some variances in the appearance of each plaque. Just like us these are not considered flaws but little individualities.
The leaf design as pictured will appear automatically on your plaque unless you tell us otherwise in the notes section.
Please allow 5-6 business days for us to create your plaque and depending on where you live 4-8 business days for postage.
Safety is very important to us at Darling Hart, please operate caution whilst using our plaques they are not designed to be toys and should never be hung over cots.