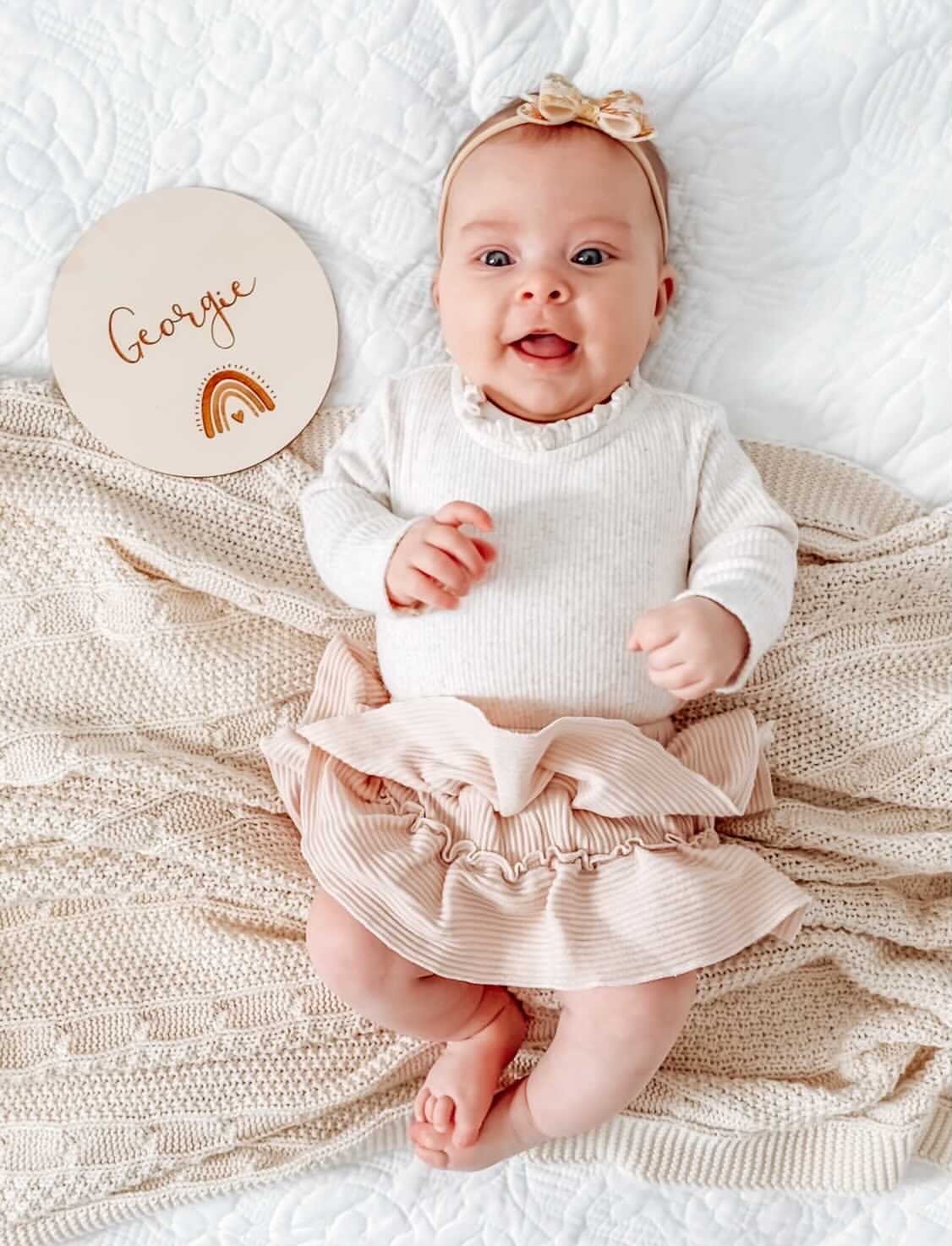 Somewhere over the rainbow, bluebirds fly and the dreams that you dream of really do come true. Celebrate your dream babe with the perfect plaque. The allrounder plaque is ideal for birth announcements, naming celebrations, nursery decor, shelfies, bedroom doors and all of those adorable photographs you're sure to be snapping.
Our Rainbow Plaque is available in 4 sizes: 11cm, 15cm, 19cm and 23cm. The Georgie Plaque is 15cm.
Please leave the name / names / words you would like on your plaque in the notes section as you check out. The rainbow will be automatically etched into your plaque.
As a raw and untreated wood there may be some variances in the appearance of each plaque. Just like us these are not considered flaws but little individualities.
Please allow 5-6 business days for production and a further 4 - 8 business days for shipping.
All Darling Hart creations are decorative only and not intended to be used as toys. They are not designed to be used unsupervised or hung above cots.