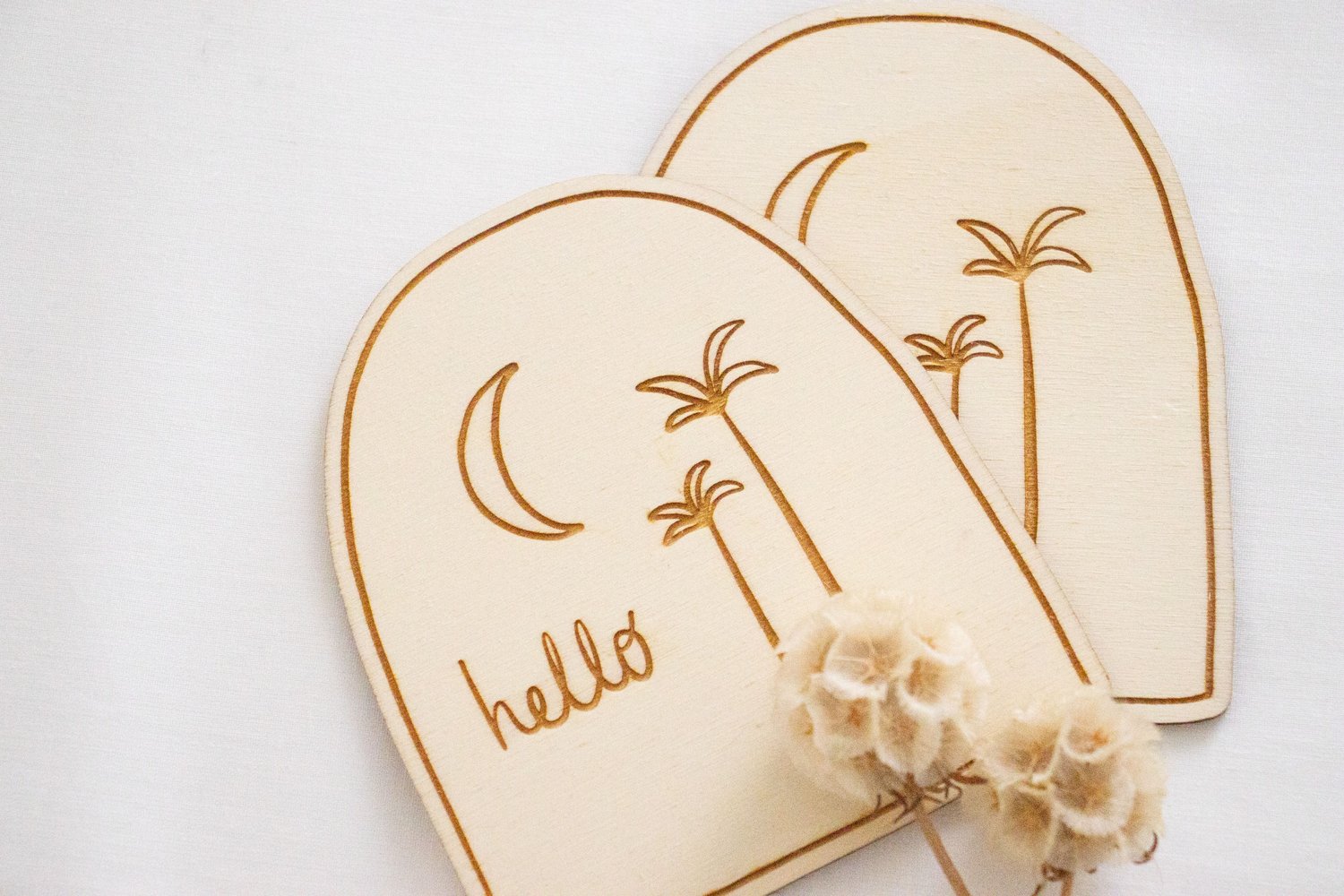 DH is so excited to bring you Little Peach & Pip's Hello Arch Plaque. The beautifully designed arch shape with palm tree and the moon sitting ever so perfectly is the perfect special addition to your baby announcement that will also can be displayed stylishly in your nursery.
Please allow 5-6 business days for us to create your plaque and 4-8 business days for post depending on where you live.
Safety is very important to us, the Hello Arch Plaque is designed for photographs and should not be used unsupervised.