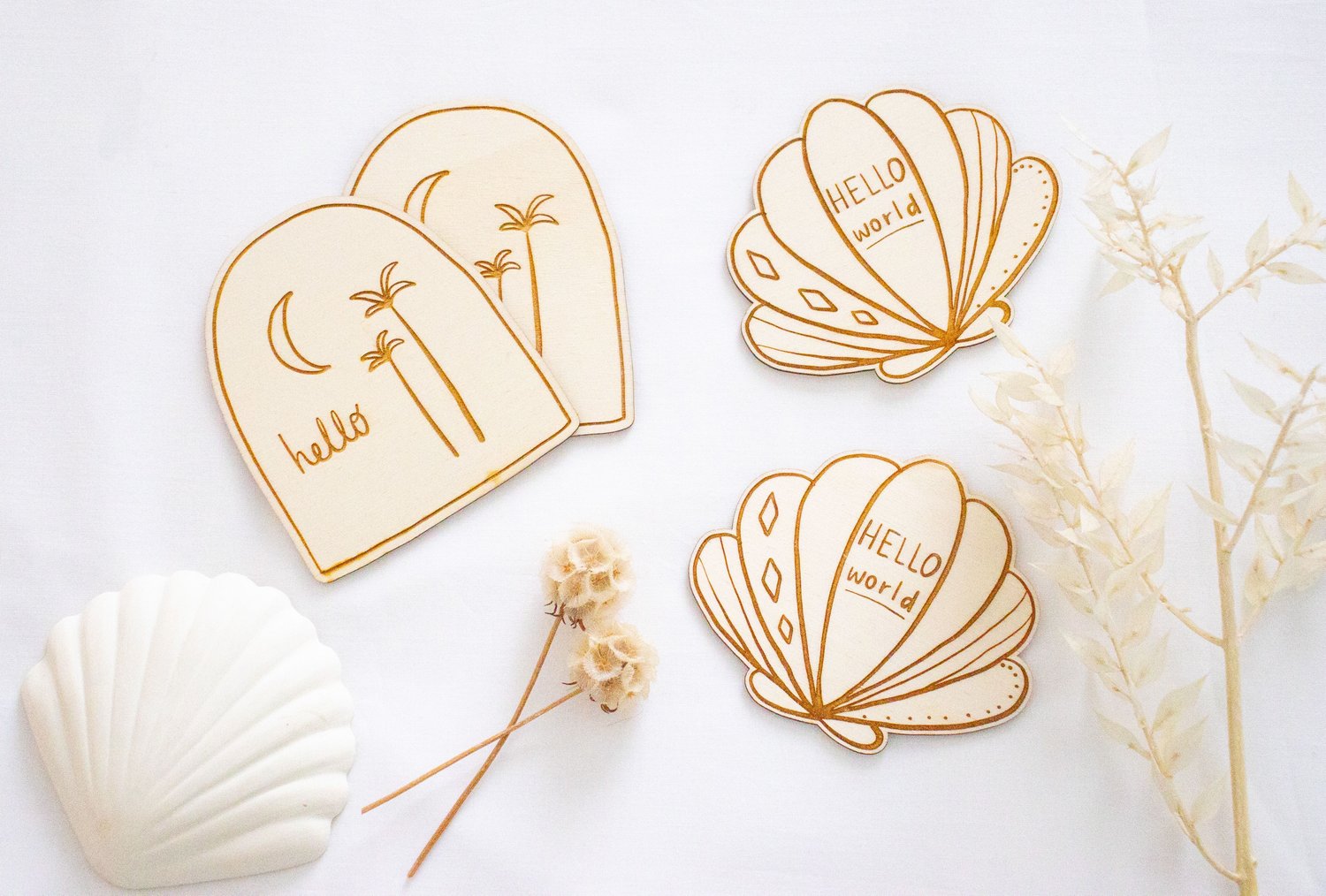 DH is so excited to bring you Little Peach & Pip's Shell Hello World Plaque. The beautifully designed shell shape is a special addition to your babies announcement.
Please allow 5-6 business days for us to create your plaque and 4-8 business days for post depending on where you live.
Safety is very important to us, the Shell Hello World Plaque is designed for photographs and should not be used unsupervised.