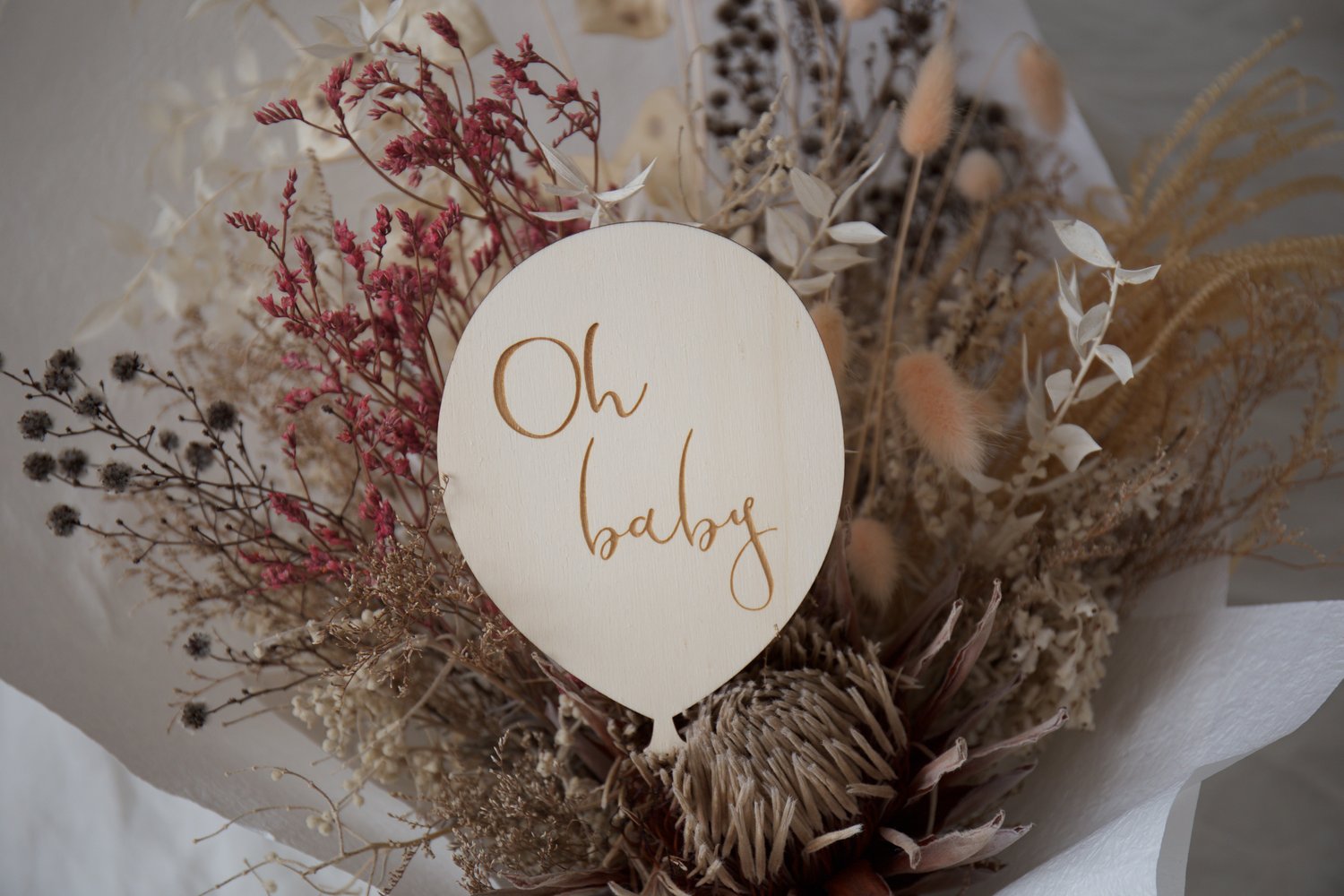 Ohhhhhh baby baby. Our Oh Baby Balloon is a highly versatile plaque that is perfect to announce your pregnancy, will sit beautifully on display in the babes nursery and be an individual special addition to your babes announcement. The balloon measures 14cm in height and 11cm in width. The Balloon can be easily customised to say Oh Baby, Baby Girl, Baby Boy or leave the name / words you would like to appear on your Oh Baby Balloon as your check out.
As a raw and untreated wood there may be some variances in the appearance of each plaque. Just like us these are not considered flaws but little individualities.
Please allow 5-6 business days for us to lovingly create your Oh baby balloon - which is done on the Sunshine Coast. Your plaque will be sent via Australia Post please allow a further 4-8 business days for delivery.
All Darling Hart creations are decorative only and not intended to be used as toys. They are not designed to be used unsupervised or hung above cots.