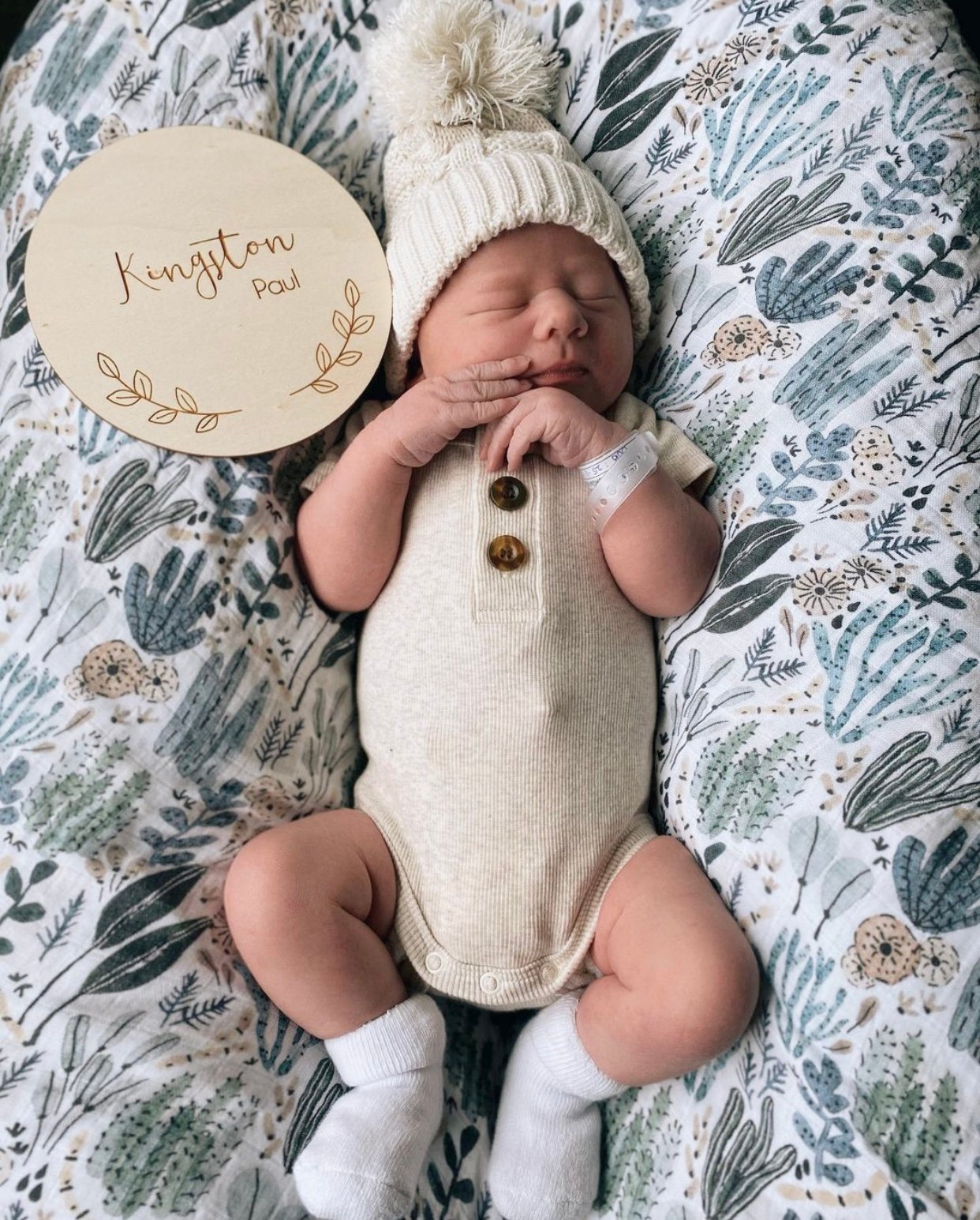 Our Allegra plaques are a beautiful personal way to announce the arrival of a little human. However can be used for so many other purposes.
Please leave the names or words exactly as you would like it to appear on your plaque in the note section as you check out. It's right at the end. The first word / name will be in the Poppy Script Font (same as the photographs) and the second word / name will be in the simple font ( same as photograph). Depending on the name / word the bottom name or word will be straight below or off to the left - see photographs for examples. If you miss it pleas. Your plaque will automatically be made leaves as pictured however if you don't want them just let us know in the notes section as you check out.
Our Allegra plaques are available in five sizes
11cm
15cm
19cm
23cm
30cm
Our plaques are raw - not painted. Some variances may appears within the wood - this is totally normal and not a fault.
Please allow us 6 business days to make your plaque and then 4 to 8 business days for shipping.
Safety is very important to us at Darling Hart, please operate caution whilst using our plaques they are not designed to be toys.